My
.

Counseling Experience

I have been working with clients for 20 years in many levels of care, including hospital, residential, intensive outpatient (IOP) and outpatient settings. I began my counseling experience working with The Renfrew Center, the country's first residential Eating Disorder treatment center, as both a counseling intern and therapist, treating adolescent and adult women with Eating Disorders. Having a passion for addictions treatment, I then went to work for Eagleville Hospital, a hospital specializing in the prevention and treatment of Substance-Related Disorders, as a therapist in the dual diagnosis unit, treating addicted individuals with co-occurring mental illness. I have worked in private practice since 2005.

My Move from Corporate to Counseling
I have wanted to be a therapist for as long as I can remember. After receiving my Bachelor's Degree in Human Development and Family Studies from The Pennsylvania State University in 1994, I decided to take a break from school. I spent six years as a technical recruiter for a corporate IT consulting firm. I enjoyed the work and gained wonderful life experience. I am grateful for those years but my dreams of feeling that my career was both professionally rewarding and personally satisfying were not being fully met.
I had contemplated returning to graduate school to fulfill my dream of becoming a therapist, but leaving a wonderful career and company was not easy and going back to graduate school and starting over in a new career seemed daunting. It was my brother, who, on a phone conversation with me, simply said, "Dreams don't come true unless you make them come true. Go look into graduate programs!" I hung up the phone and immediately began searching for counseling programs that ultimately led me to obtain a Master's Degree in Counseling and Human Relations from Villanova University. It was that moment on the telephone that highlighted for me something very important…People can make changes in their lives. There is always a choice. My practice's slogan "You have a choice. The day is yours . . . Make it a good one" was born from that moment.
Education
MS, Counseling and Human Relations
Villanova University, 2002
BS, Human Development and Family Studies
The Pennsylvania State University, 1994
License and Certification
Licensed Professional Counselor, Pennsylvania
License # PC003584
www.dos.state.pa.us/social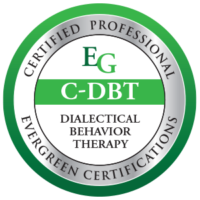 Certified in Dialectical Behavior Therapy (C-DBT)
Evergreen Certifications
www.evergreencertifications.com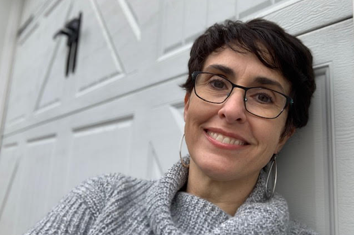 Issues, struggles & diagnoses that I treat
Substance-Related & Addictive Disorders
• Alcohol
• Drugs
• Exercise
• Food
• Gaming
• Gambling
• Internet
• Pornography
• Sex
• Shopping
• Tobacco
Eating Disorders
• Anorexia Nervosa
• Binge-Eating Disorder
• Bulimia Nervosa
• Food Addictions
Depressive Disorders
Bipolar & Related Disorders
Anxiety Disorders
• Agoraphobia
• Generalized Anxiety Disorder
• Panic Disorder
• Social Anxiety Disorder
• Specific Phobia
Obsessive-Compulsive & Related Disorders
• Body Dysmorphic Disorder
• Excoriation (Skin-Picking) Disorder
• Hoarding Disorder
• Obsessive-Compulsive Disorder
• Trichotillomania (Hair-Pulling) Disorder
Relationship concerns
Grief and loss